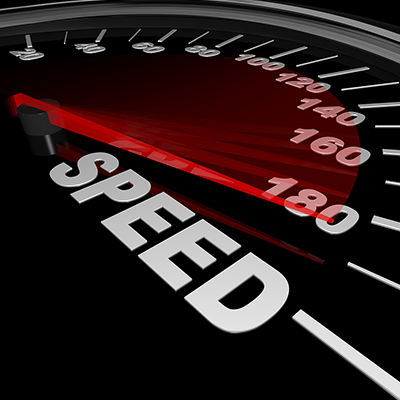 Feeling frustrated with the speed of your computer? Perhaps you're thinking of tossing it out and spending money on a new one? Wait! Read this before you do so, it may just save you some dosh. Windows may slow down over time due to various reasons. It may also happen that some of the functions do not execute properly or take more than the usual time during the execution. These types of issues are common, and mostly occur when your computer has become slow. In most of the cases, a restart may fix many issues; for example, an issue with your internet browser not opening may be fixed just by the restart. However, if restarting does do not fix the issue and your computer is still slow, Melbourne-based Techaroo computer repair services can provide you with 6 simple steps to speed up your computer.
Step 1 - Disable Startup Programs

Windows launches several programs during the startup. Some of those programs use a lot of resources, making the PC slow. So, it is better to disable the unwanted startup programs. To disable unneeded programs, right-click the Taskbar and select Task Manager. The "Task Manager" window will appear. Now, select the Startup tab to view the programs that you would like to disable, and are making your PC slow. From here, right-click on the program you want to remove and select disable. You can disable the programs that do not need to be running all the time, such as Adobe Update, Skype or even some Control Centers. We do not recommend you disable an anti-virus or anti-malware program, do so causes your machine vulnerable to infections.
Step 2 - Scan for Malware and Adware

If your computer has been infected by a virus or a malware, then it can slow down the computer too. Sometimes there are programs installed on your PC which is not considered malicious by software protection applications, however, they run in the background to serve a specific task, such as browser extensions or system widgets. Such programs are called Potentially Unwanted Programs, and a better example of such a program is Ad Pop-up, which automatically displays ads whenever you are surfing the Internet. To find which applications are PUP,  viruses, and/or a malware, you should full system regularly using a good anti-virus (We recommend Avast) and an anti-malware program (Malwarebytes is our choice). Remember that many anti-virus programs fail to find PUPs; so it is recommended scan your computer using an anti-malware program in addition to the anti-virus application because the anti-malware programs have certain capabilities to detect PUPs as harmful applications, whereas anti-virus software will only scan for specific threats.
Step 3 - Uninstall Programs You Don't Use

Uninstalling the programs that you no longer use or are considered additional functionality that adds no value to the PC such as applications that come pre-installed with new machines (which we call Bloatware) some examples of bloatware are Cyberlink Media Suite. Removing these can help improve the speed of your PC substantially. To uninstall the unwanted programs, open Control Panel, and then go to Programs > Programs and Features; you will see a list of the programs installed. Select a program that you want to remove and click Uninstall. Doing this will also free the space on your hard disk while preventing your PC from slowing down.
Step 4 - Defragment Your Hard Disk

Hard disk de-fragmentation also helps improve the speed; however, today, many systems use solid-state drives (SSD) that do not require defragmentation at all. Only hard-disk drive (HDD), mechanical drives need defragmentation due to the way the heads read the data off the drive media. If you are not sure which type of hard disk drive you have installed in your PC, then start the open the disk defragmenter tool Programs > Accessories > System Tools > Disk Defragmenter. Here, you can see the status of the last defragmentation. You can also start a new de-fragmentation from this screen.
Step 5 - Find Resource-Hungry Programs

Not all programs in a PC consume the same amount of resources. Some programs are considered resource intensive, and they always need more resources than other. Such applications are often the culprit to a slow machine. To find and close such programs, go to the Task manager and select the Processes tab. You will see a list of the currently running programs along with CPU consumption, memory consumption, and hard disk utilisation. Select the program that you feel is using causing the problems, right click and select End Task. After the application closes, you will see a sudden improvement in the speed of your Windows computer.
Step 6 - Free Up Disk Space

If your PC has accumulated a lot of temporary, Recycle bin and log files, they will  be using up space on the hard disk. If your disk becomes full, then you will experience a reduction in speed. To free up disk space, select Programs > Accessories > System tools > Disk Cleanup. The "Disk Cleanup" dialog box will appear. Select check boxes for log files, downloaded program files, recycle bin, temporary internet files, and temporary files. This tool will show you the space that will be available on the hard disk after cleaning. Start the cleanup process. Once the cleanup process is completed, you will notice some improvement in the speed of your PC.
These are the top 6 ways to speed up a slow Windows PC. We will have no doubts that if you implement all or even some of these methods you will without a doubt see a noticeable improvement in the speed. However, in some cases, if you do not find any improvement, you can either reset or reinstall your Windows operating system completely, or if you're in the Melbourne area you can call Techaroo and we will be more than happy to offer some assistance for all your computer repair and tune-up services.