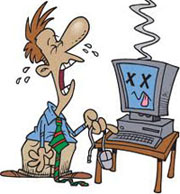 A young 15-year-old gamer in Glen Iris, Melbourne reported his new second-hand gaming machine was not booting up and would get stuck on a black screen after eventually loading windows. This customer, although knowledgeable about computers, wasn't quite sure how to deal with this issue. The problem is unless you've had experience with a great amount of hardware and software issues it can be quite daunting to establish the exact cause.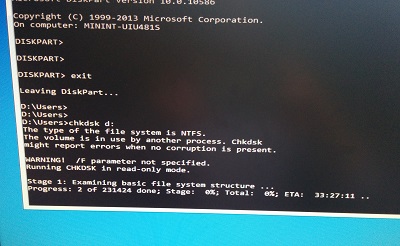 We set to work and immediately notice that Windows 10 would take an exceptionally long time to start up. Bearing in mind that the system was installed on a 240GB SSD, it had 16GB of RAM and 3 Geforce GTX 960 graphics cards running in SLI, as well as a high-performance motherboard. We rebooted the machine into repair and began our usual diagnostics. After checking partitions and then performing a disk check we found the SSD to be faulty. The disk check reported it would take 33hours...yes, that's hours, to read and repair a 240GB SSD. 
We removed the offending component and placed it into an external SATA caddy which we then performed some further tests. The results were identical. The drive was F.U.B.A.R (That's a highly technical term we use in the industry when something is only ever so slightly broken...) Google it :)
Luckily all our techs carry replacement parts as our vehicles are equipped with a complete computer shop so most jobs can be done on site. We replaced the SSD, reinstalled Windows 10 and all relevant drivers to get the most of the hardware.
2 hours later the customer had a brand new Operating System and hard drive and was able to get back to his FPS gaming. The best feeling in the world when we see our customers able to enjoy the technology they invested in. 
If you're in Melbourne and have found yourself in the the same situation and need some help and advice, give Techaroo a shout and we will be more than happy to visit you at your home. No need to pack up your computer and drag it to a computer shop.