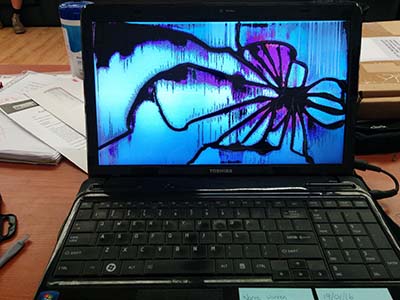 A Techaroo customer in Springvale, 3171, Melbourne called us in tears telling us how they accidentally stepped on their laptop screen. 
The Toshiba Satellite Laptop L650D is 3 years old and has been used a fair bit. They were undecided on whether to replace the entire laptop or call Techaroo for a quote. After receiving our extremely competitive quote they rang us back immediately and book us in for the repair. 
We arrived on site at the time agreed, reproduced the error just to make sure she the screen was indeed cracked and that she wasn't about to waste money on a non-existant repair (not that we don't believe our customers!). We also wanted to make sure there were no other signs of damage, like a cracked bezel, broken hinges or back cover. Thankfully no further damage was found.
After 45 minutes the old screen was removed and the new screen installed. We even made sure all screws and screw covers were put back where we found them, unlike some other shoddy repairs we've seen from other 'Repair Shops'. The laptop now looks like new, and we even found an Oompa Loompa on the desktop to demonstrate the screens functionality.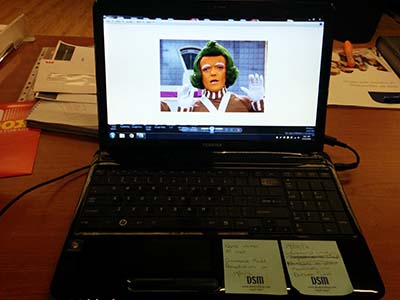 If you are still undecided like our happy customer here, we dare you to give us a call and see for yourself. You may actually be quite surprised. Get in touch by calling us on the number at the top of the page, or use the online booking form.